Read his new year message here.
In a thank you message posted on his website, Page has revealed that he's planning to release his own material from his Led Zeppelin archives alongside the now confirmed re-issues of Led Zeppelin I, II and III.
You can see the full message below: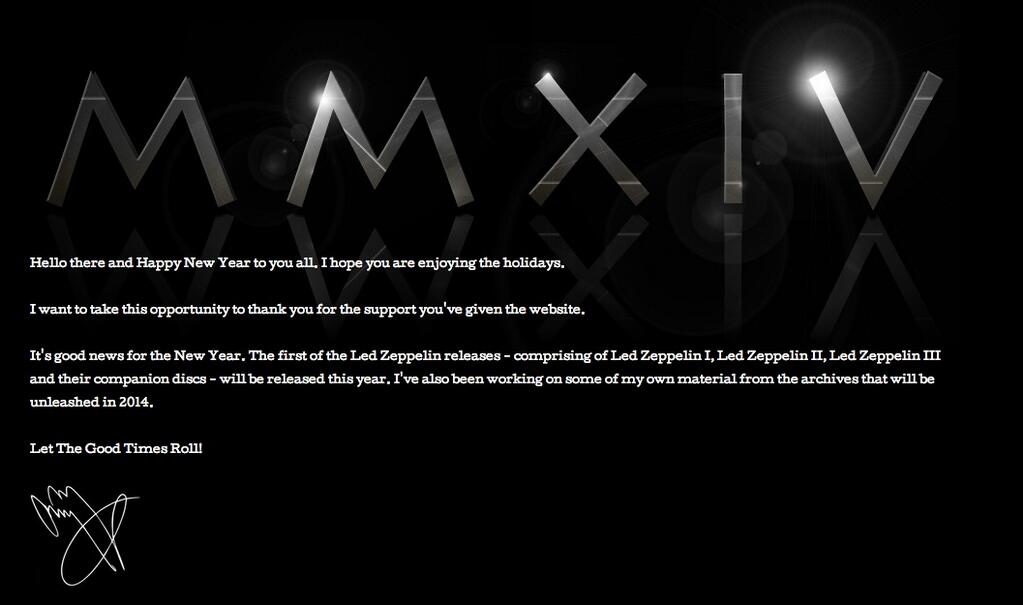 (Click to enlarge).
In other Led Zeppelin-related news, a photo has emerged online of John Paul Jones photobombing a drunk fan wearing a Led Zep t-shirt. While details of the story behind the photo are shaky, the prescence of Dave Grohl in an accompanying photo would suggest they were taken backstage at a Them Crooked Vultures gig in 2010 or 2011.
Whatever the story, you can see the amusing snaps below!